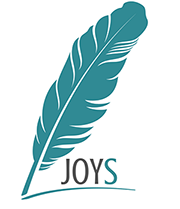 Greetings!
Welcome to our website! As you navigate through this site you will find more information on how you can get more involved with the Journal of Youth Scholarship by becoming a peer-reviewer or submitting your work.
If you would like an info session to be held at your school, please contact Ruthy Weche to schedule one. RWeche@clarku.edu
We look forward to sending out our call for papers and encourage you to be in touch in the meantime!
Warmly,
Nastasia, Ruthy, Dimas, Maiyah, and Kate JOYS Editorial Board
Journal of Youth Scholarship
.
See the Aims and Scope for a complete coverage of the journal.